They say the gas price hike will not affect the common man, but that's not true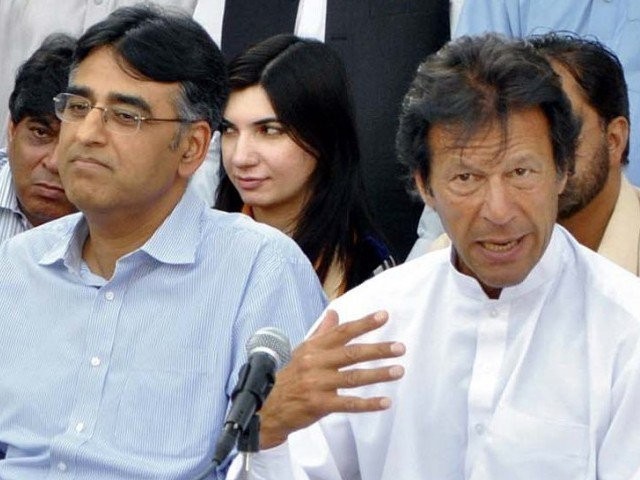 The government's decision to increase gas prices substantially will only lead to an escalation of prices overall. PHOTO: EXPRESS
At no other time in Pakistan's recent history were people's expectations as high as they were after the

2018 General Elections. The Pakistan Tehreek-e-Insaf (PTI) chief and his associates had practically promised the moon to the masses in their pre-election campaign.
Murad Saeed had even guaranteed that half of the $200 billion in foreign bank accounts of corrupt Pakistanis, would be brought back within two days after the formation of his party's government. But Imran Khan rewarded this fake degree holder and miracle man (who had

allegedly given and passed three exams in just half an hour) by making him a minister in his cabinet.
https://twitter.com/twitter/statuses/1023777795929989121
Murad Saeed saying before the election that on the next day after being elected Imran Khan will bring back half the $200 billion that Pakistanis have stashed abroad
However, people still looked at the bigger picture and expected much from Finance Minister

Asad Umar

when he presented the

mini-budget

recently. They thought he would announce measures to check inflation and even announce reduction in prices of essential items. Sadly, this was not the case. On the contrary, the government's decision to increase gas prices substantially will only lead to an escalation of prices overall. It sounds unbelievable, but the finance minister and others insist that the effect on the common man will be almost negligible,

saying
"A customer who pays Rs252 per month on average will now rise to Rs275."
That may be true, but that same consumer has to use public transportation, eat food, drink tea, for which he will have to pay more every month.
Take, for instance, the daily wage earner who subsists on Rs8,000 to Rs12,000 per month (yes, such people are in the majority, those who do not even earn the minimum wage of Rs15,000). The unskilled labourer who works as a helper to a mason or an electrician, for instance, has to travel to work in buses which run on gas. He will have to pay at least Rs10 (if not more) every day in bus fare. He and his family buy at least five tandoori rotis, which means another Rs10 expense every day. He will have to pay more for electricity, at least around Rs50 per month, as gas is the main fuel used in power houses.
Moreover, it seems that the finance minister is not aware of how energy prices affect other sectors of the economy. The present gas price increase will make it more expensive than petrol. The CNG structure will collapse, leading to thousands being unemployed. Vehicle owners will

stop using gas; some of them have already switched over to petrol. This will surely result in an increase in import of petrol. My relatives in the garment manufacturing sector say that gas is used for dyeing, ironing and other processes. During power breakdowns, they use gas generators to produce electricity. All of this will affect their cost of production. The current account deficit will widen, further devaluation of the rupee will become inevitable, leading to increased prices of all commodities.
Even though PTI claims that exports will not suffer, manufacturers think differently. Tile manufacturers, for instance,

have said

that the decision to increase gas prices would not only affect the sale of tiles in local and global markets but would also have a negative impact on direct and indirect employment of over 50,000 in the local tiles industry.
What's really surprising is that Umar himself vehemently opposed increase in gas prices during the previous government's tenure. When gas prices were raised during Nawaz Sharif's

reign, he attacked the government, saying that international prices of gas had decreased and were only a third of what they had been before. In 2016, 2017 and even in 2018, Umar blamed the Nawaz government for raising prices so much that they were the highest in the region. Although he later claimed that international prices of gas had risen in the span of 15 months, hence, they had to raise the prices.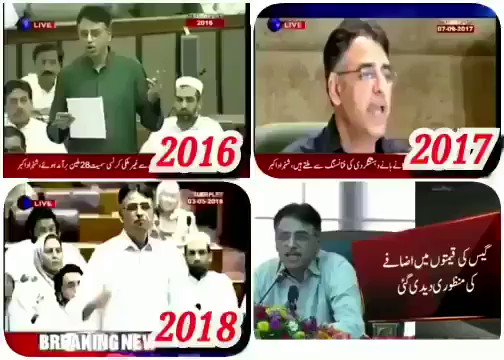 https://twitter.com/omar_quraishi/status/1043398179125977088
Asad Umar kay badaltay huaye rang ...
However, it is still interesting that the first thing this government does to generate revenue is increasing gas prices, instead of taking other better measures which would have served the purpose (like cracking down on smugglers and tax evaders perhaps).
The truth is, gas prices have been raised to bail out the gas companies, which are in trouble due to inefficient management. So why should we, the already heavy tax payers, be punished for no fault of our own? The prime minister was
persuaded
to agree to this whopping price increase.
When Imran was told that gas worth Rs50 billion a year is being stolen, he asked them to submit a plan to stop the theft. Now this is shocking. Why should he have to tell them to do their job in the first place? What had they been doing all this time? And surely Imran as well as Umar have known for a long time that it is in the PTI-ruled
Khyber Pakhtunkhwa
(K-P) province where quite a lot of
gas is stolen
. Just catching gas thieves of Karak and other parts of K-P should go a long way to solve the problems gas companies are facing. Even in Balochistan, the gas companies are doing nothing to stop the theft of gas.
Gas theft in Pakistan is 14-15% and compared to global gas markets, where even benchmarks for unaccounted gas is under 2.6%, this is shockingly high. Imran used to talk a lot about accountability. He should start right here, catch the gas thieves and
save billions
every year instead of raising prices.
If no action is taken to eliminate gas theft, should we not conclude that the PTI leadership thinks by doing so it would lose its vote bank and their government will collapse? Umar should take immediate action against the gas thieves if he wants to take the country out of this financial crisis. Failure to do so would be worse than doing nothing. Not eliminating gas theft may result in temporarily saving PTI's government, but in the end it would mean disaster for the country.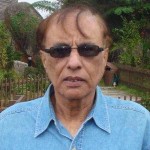 Engineer, former visiting lecturer at NED Engineering College, industrialist, associated with petroleum/chemical industries for many years. Loves writing, and (in the opinion of most of those who know him), mentally unbalanced. He tweets @shakirlakhani (twitter.com/shakirlakhani)
https://blogs.tribune.com.pk/story/72164/they-say-the-gas-price-hike-will-not-affect-the-common-man-but-thats-not-true/