main culprit
in the Zainab rape case. However, in light of all the information that was revealed to us earlier, along with the hurried nature of this capture, I remain unconvinced that Imran Ali Arshad is the man who not only raped and killed Zainab, but also
seven other little girls
since 2015.
What is certain is that if the Supreme Court (SC) had not ordered the police to find the killer

within 72 hours

, the police would never have acted so. Knowing the way our police functions, even if they had caught the real culprit, his release would probably have been secured in exchange for money. Naturally, given the way events have unfolded, I am not alone in being doubtful of the results.
As for Zainab's alleged killer, he has already been presumed guilty, after being condemned by the chief minister of the province. Given the state of our police, and after such extensive media coverage, especially after Shehbaz's press conference, the accused is unlikely to get a fair trial.
Thus, if Imran is shot dead in an "encounter" while allegedly trying to escape, or if he ends up committing suicide before his trial, we should not and cannot be blamed for suspecting that the real killer is someone who is still out there, while Imran is presented to us as a scapegoat. No matter what happens, however, Shehbaz should be made to realise that due to his inaction in the past, ultimately he, too, bears responsibility for the brutal murder of the eight little girls in Kasur.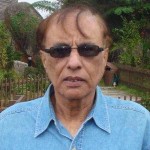 Engineer, former visiting lecturer at NED Engineering College, industrialist, associated with petroleum/chemical industries for many years. Loves writing, and (in the opinion of most of those who know him), mentally unbalanced. He tweets @shakirlakhani (

twitter.com/shakirlakhani

)

https://blogs.tribune.com.pk/story/63210/did-we-catch-the-right-man-in-zainabs-murder/